About
---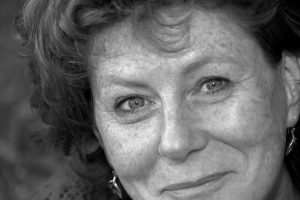 Fabienne Rolland is born in 1960. At five years old, she draws dresses and houses: her double vocation was born. After secondary school, and one year in the School of Fine Arts in Angers, she goes to Paris to study interior design and start her professionnal life in 1982.
She buys her first camera in 1984 during a two years stay in Iceland where she works. The light, the colors, the magic and variety of the landscapes of the island are durably going to inspire her photos. Then, she settles down in London during four years where from she undertakes numerous travels. They are going to contribute to refine her look as a photographer and to feed her inspiration as an interior designer.
Photography is a way for Fabienne Rolland to leave a tangible track of her emotions. She fixes the beauty of the world in her memory, and in that of those who look at her images. The landscapes, the materials, the colors, the architecture, the graphics of the urban scenes, and the engraved faces which tell their story, are so many photographic subjects which make her walk up and down the streets and the globe relentlessly.
So, for thirty years, photography and interior design meet and get involved. Today, Fabienne Rolland lives and works in Montreuil (93), where she develops her company of interior design. The journeys, the writing, the edition of her photographies in books published at the author's expense (Borderline, Urban paintings), are so many demonstrations of the creativity and the energy which characterize this photographer.